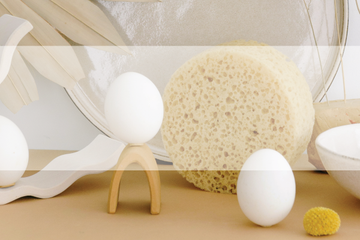 FREQUENTLY ASKED QUESTIONS
Return Policy
OUR 30-DAY MONEY-BACK GUARANTEE
We absolutely guarantee satisfaction! If for any reason you are not satisfied, you may return the item within 30 days of delivery and tell us if you would like a replacement, an exchange or a refund. All returns are processed in two weeks.
Note: Shipping and handling is not refundable. We are not responsible for returns that get lost in the mail.
Should you ever receive a damaged or defective product, call our Customer Service dept. at 973-396-8480 or email FortitudeHealth@gmail.com.
Frequently Asked Questions About HealFast Skincare
Ordering Information
Is your website safe for my credit card information?
100% Safe! We use one of the safest credit card processors on the market today. You can use our site with complete confidence and security.


I never received an email receipt for my order. Did you get it?
A payment receipt is emailed out for every order. If you did not receive one please check your SPAM or JUNK folder to make sure it did not end up there. If you do not have a payment receipt most likely your order did not go through. You can double check this by checking your credit/debit card account to see if a payment was sent.

If you are still unsure please email us at fortitudehealth@gmail.com or call 973-396-8480.
Shipping Information
How will I know when my order shipped?
All orders ship out the next business day after it is received. If for any reason there will be a delay in getting your order out you will be notified by email. Please note we do not ship on weekends.

All orders are shipped within one business day of receipt unless you are notified differently.

We ship using US Priority Mail for al U.S. domestic orders unless special shipping is requested. Overnight and 2nd day delivery is available. Please call us for pricing.

International orders are shipped using U.S. First Class mail. We ship to all countries where it is legally permitted. International orders are required to clear customs in your local country. We cannot control the time that it takes to clear customs. Typical international packages arrive in 7-10 business days but could take up to 30 days.

Shipping & Handling (U.S Domestic)
FLAT FEE $2.99 up to $7.99 The more you order the more you save!
Merchandise Amount Shipping & Handling (International Orders)
Under $100 $16.99
Over $100 $25.99
Over $175 Cost based on weight of shipment.
Note: Orders within NJ must pay 7% sales tax.
Using Our Products
If I am allergic to eggs can I still use your products?
Typically people who have food allergies get a reaction when they ingest or eat the food not when they touch it. If you have sensitive skin or food allergies we recommend you do a small patch test before using our products. Apply a small amount to the inside of your wrist or behind your ear and wait 24 hours to determine if there is any reaction.

We have been selling skin care products with our Ovasome egg technology for over 10 years and we have never had one allergic reaction.
Which products should I use if my skin is normal, dry or oily?
All of our products are formulated to work with all skin types. They also work in perfect harmony for all ethnic skin types.


Do I need to change anything about my makeup when I use your products?
Definitely not. Our products are all formulated and compatible with any make up.


How long should one of your products last?
With our recommended usage all products should last 45 days.


Retailers
I am a retailer how can I carry your products?
Our products were created to be sold in Cosmetic/Plastic Surgery Offices, high-end Pharmacies, high-end retailers or boutiques. If you are interested in carrying our products please contact us at 973-396-8480 or by email fortitudehealth@gmail.com.


Distributors & Sales Reps

We are currently seeking distributors and sales reps for territories in the U.S. and Worldwide. If you are interested in carrying our products please contact us at 973-396-8480 or by email fortitudehealth@gmail.com.